Create a Hellmann's branded device, publication or service that addresses the issue
There is a disconnect between the endless amount of food waste information &
services, and the public. Furthermore, there is no successful, well designed scheme
directly targeting kids. Therefore, targeting kids in a game scenario encourages
participation, closing the information gap, and forms good food waste habits before
kids have time to form bad ones.  If we can't stop the adults, stop the kids.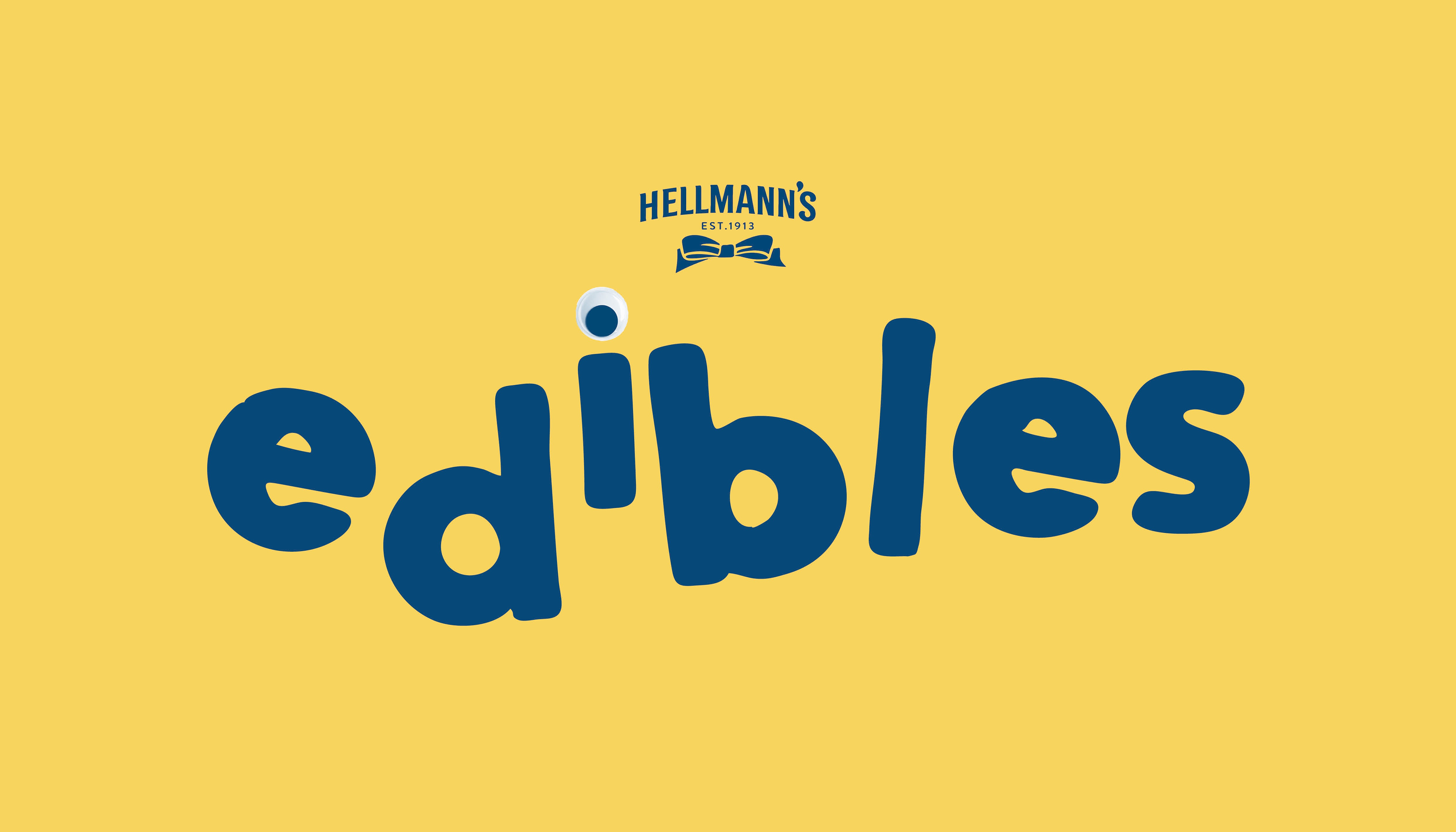 Kids food waste app that treats food as pets, tamagotchi style.
This will help children form food waste awareness habits, which in
turn could adjust parents habits ensuring a broad audience reach.
Sponsored by Hellmans, edibles™ teaches kids how to look after food
properly by giving them personas and treating them like virtual pets,
tamagotchi style. This creates an emotional attachment between
the kid and the food, consequently driving behaviour change.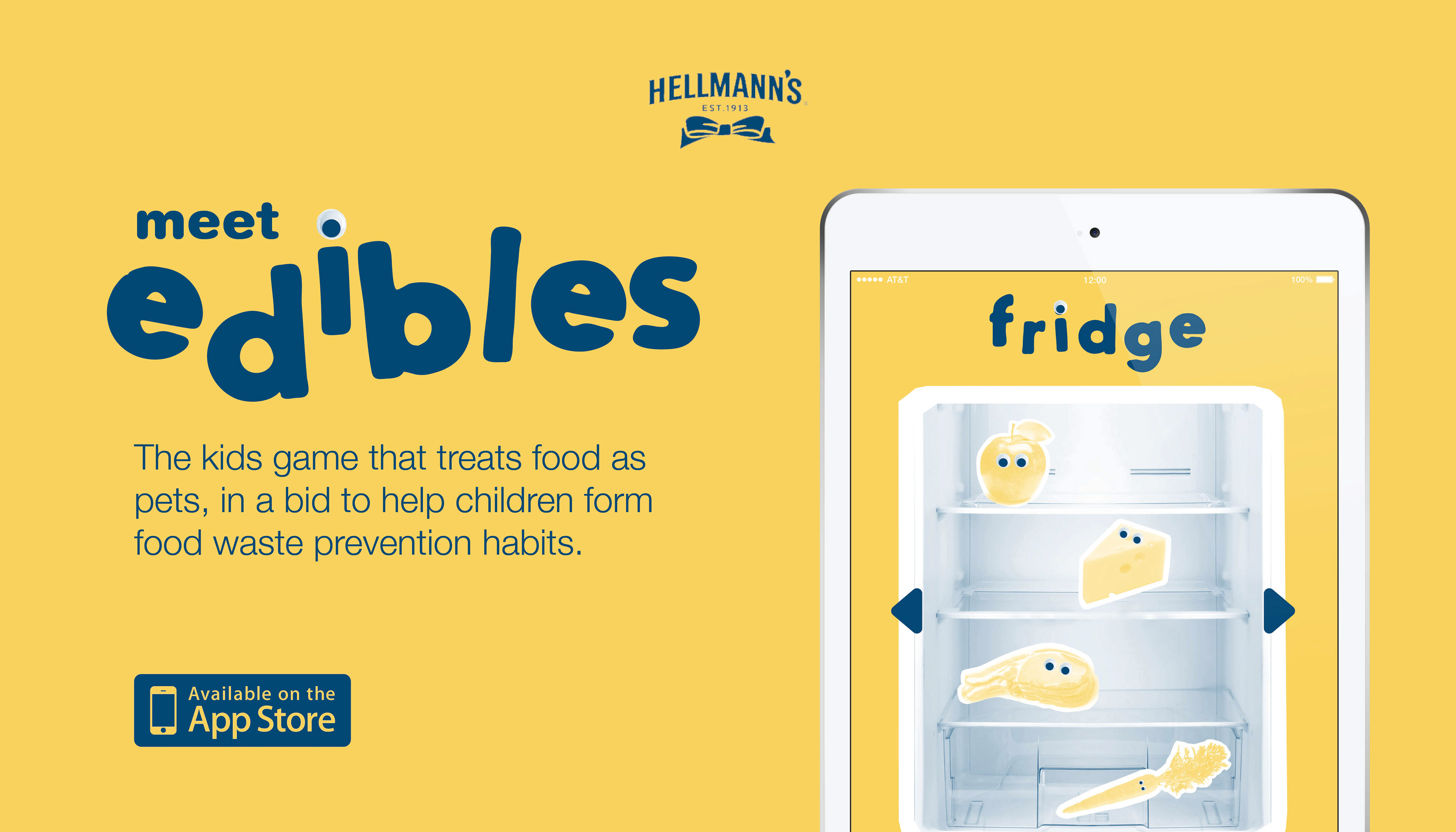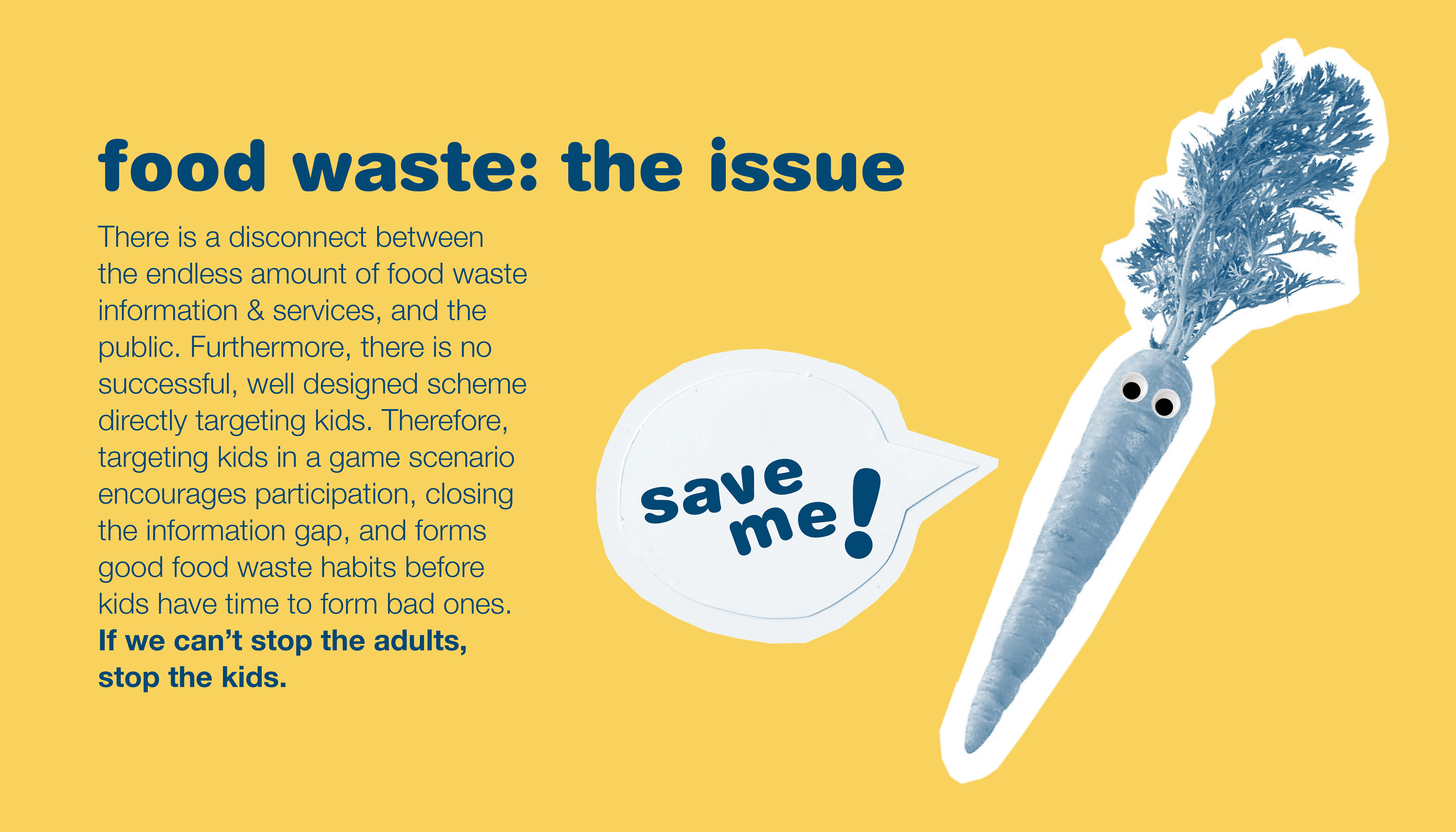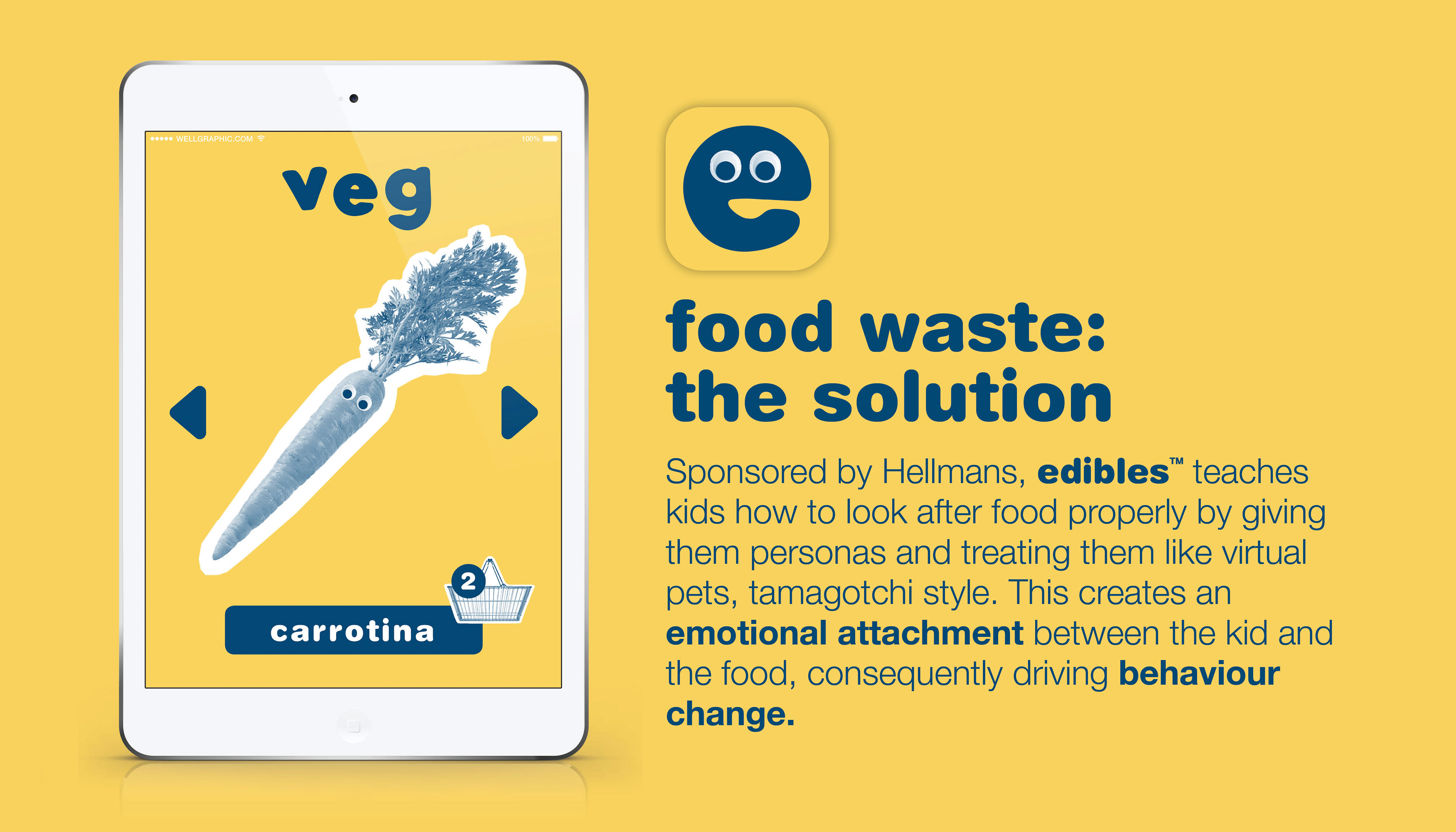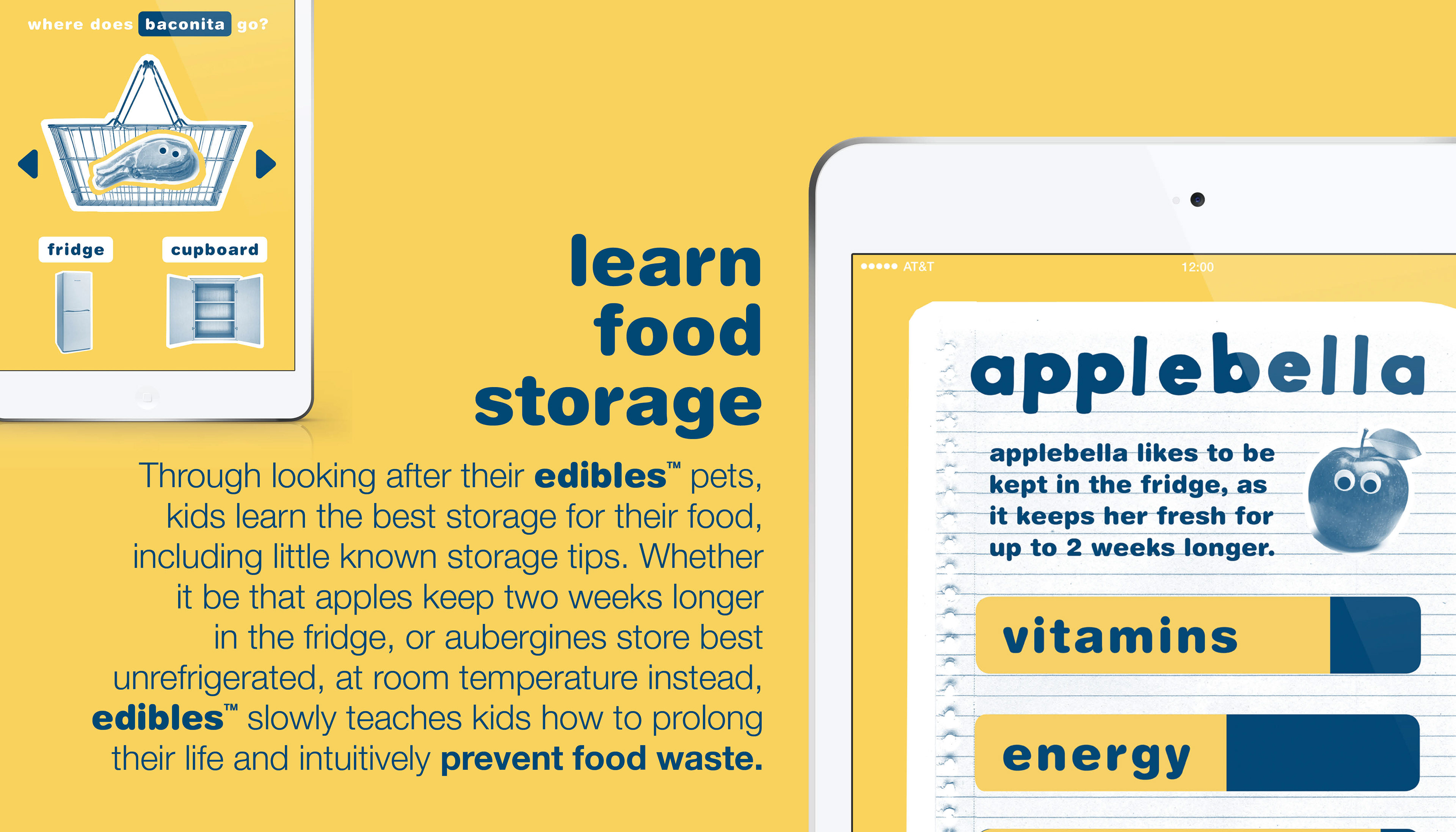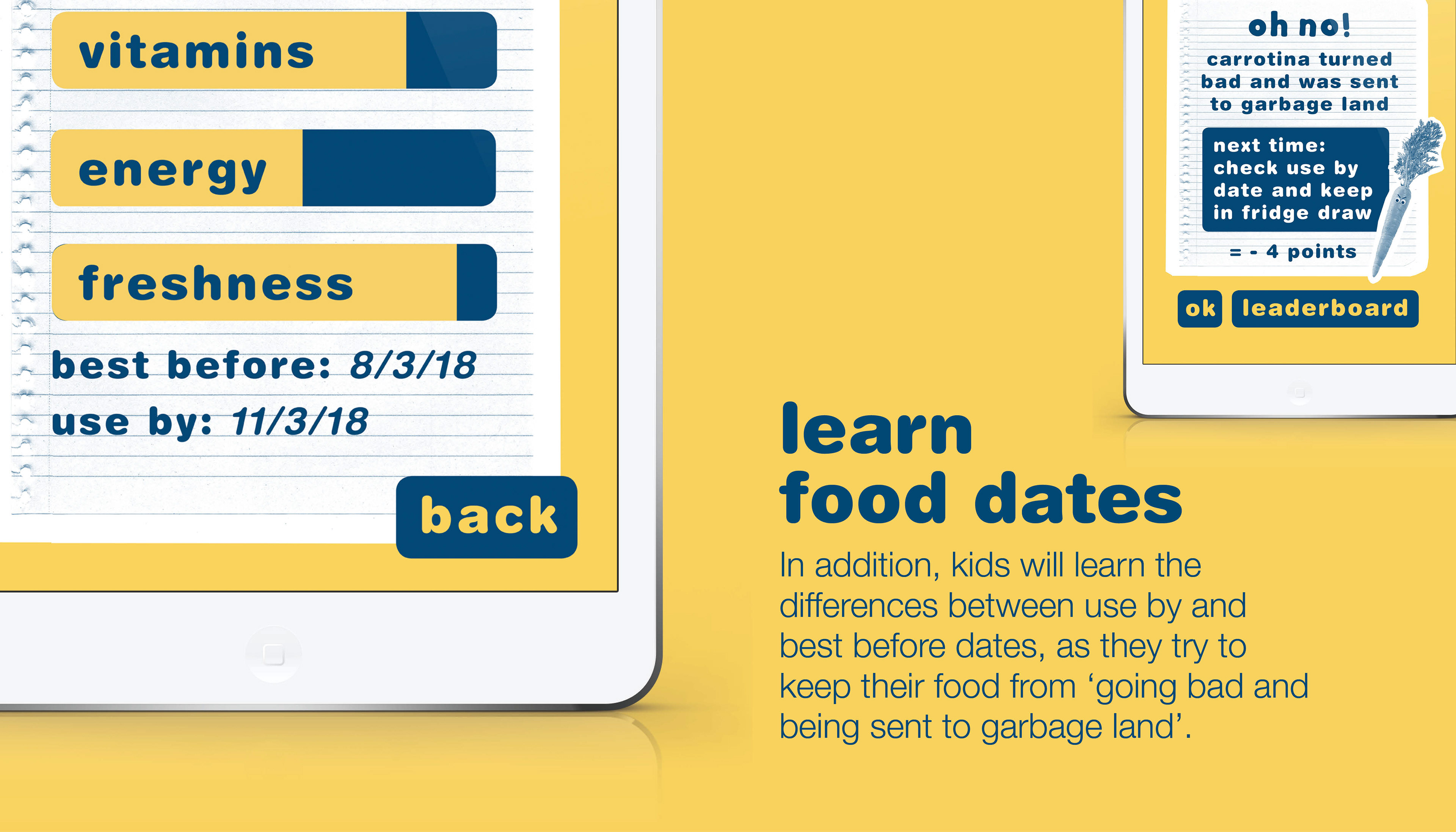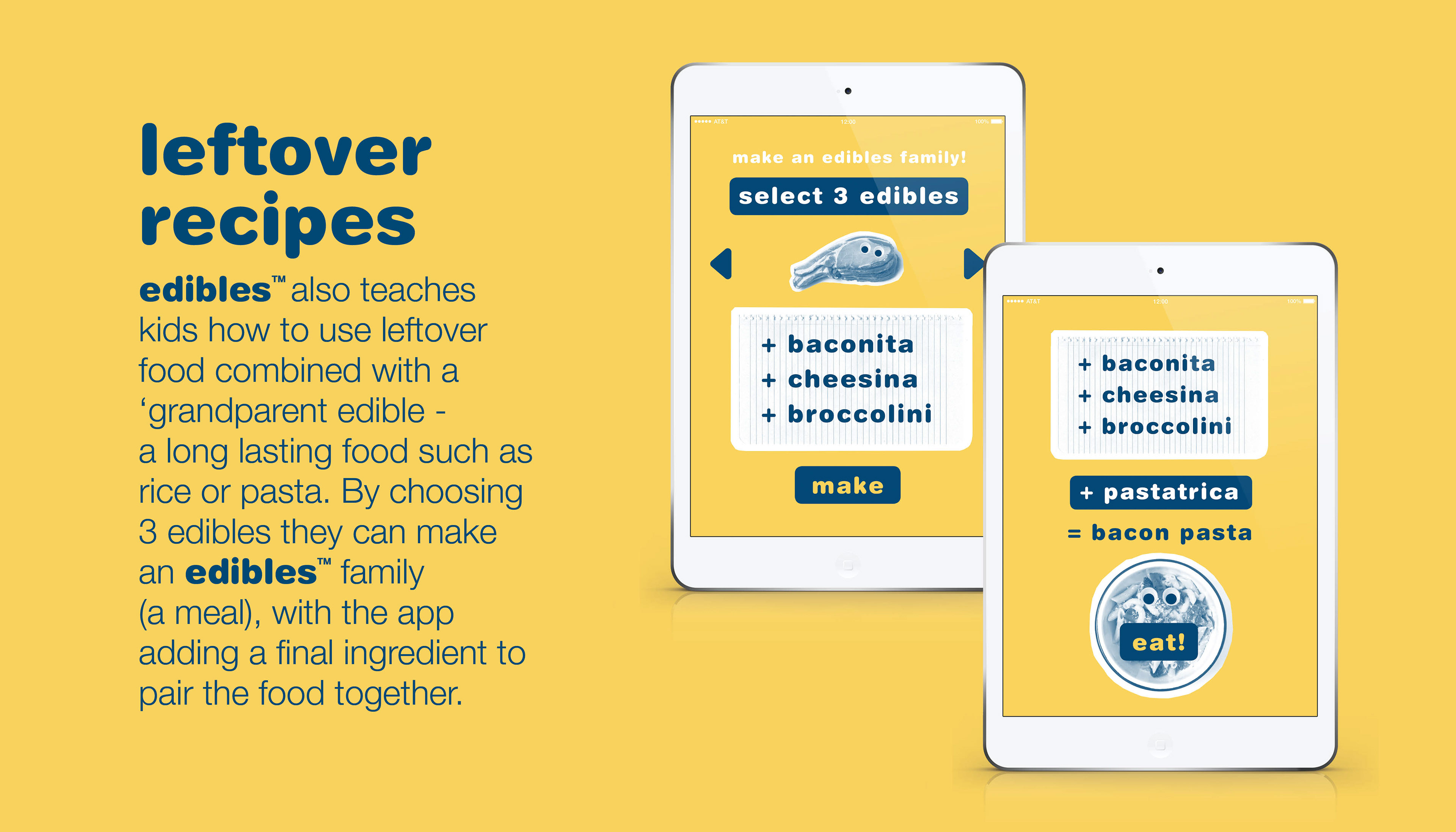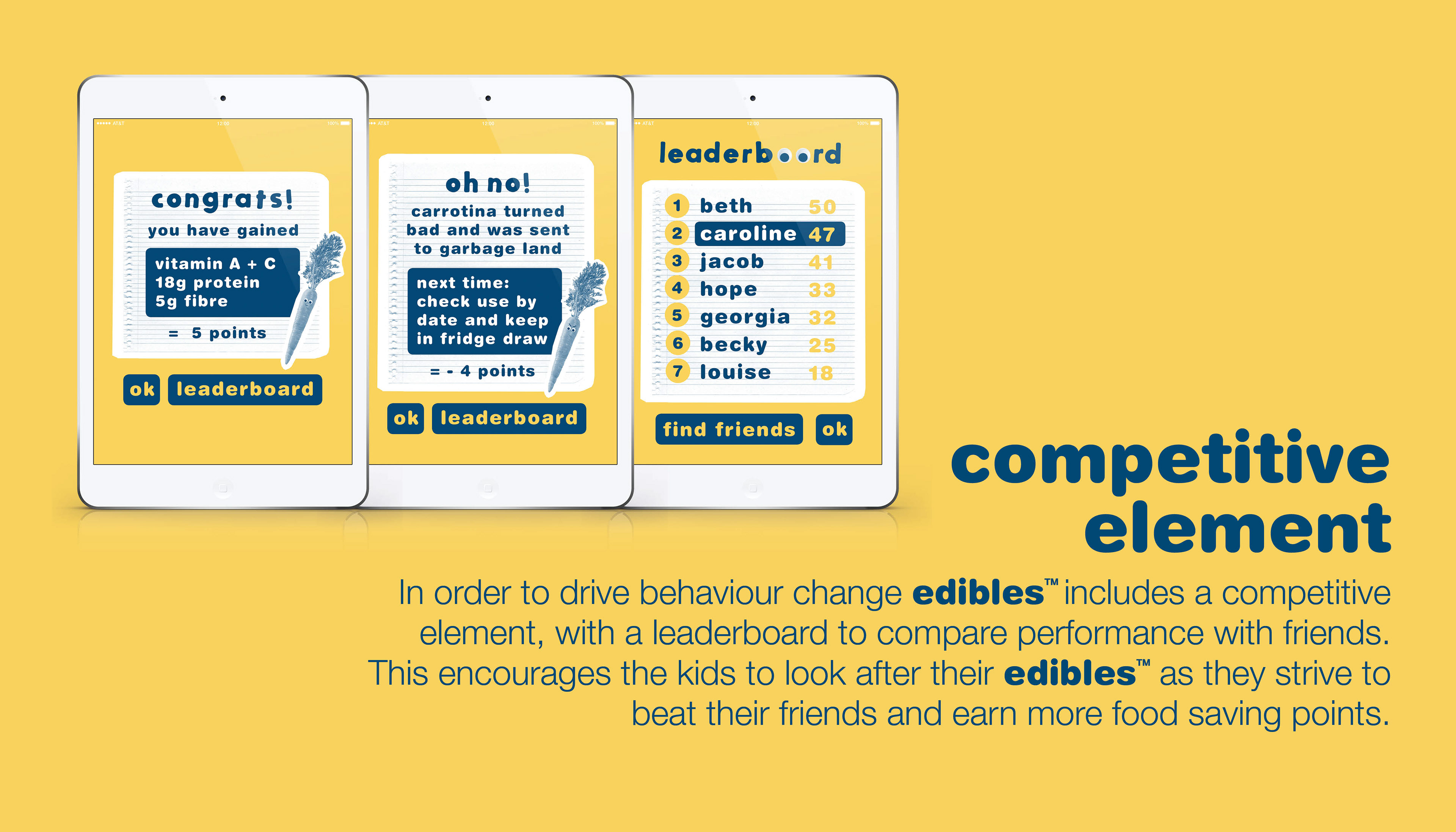 Young children most commonly use iPads, therefore this app is built for iPad
use. Furthermore, as the lack of change in world food waste wise is illustrating,
it is quite hard to change adult's pre-imposed habits. Therefore targeting kids
with this app should incite change for food waste, as it's much easier to change
children's habits as they are yet to form many in the first place.